I will start...
This is one of my new ones....It is on my right leg....
This is around 7 hours worth of a little pain....
If anyone is interested in who did this great work.
It was done by Billy Hill at ENVY Tattoos on Bethel Rd....If you need some work done go to him..
http://www.envyskingallery.com/
We will be working on the inside of the right leg over the winter...
Before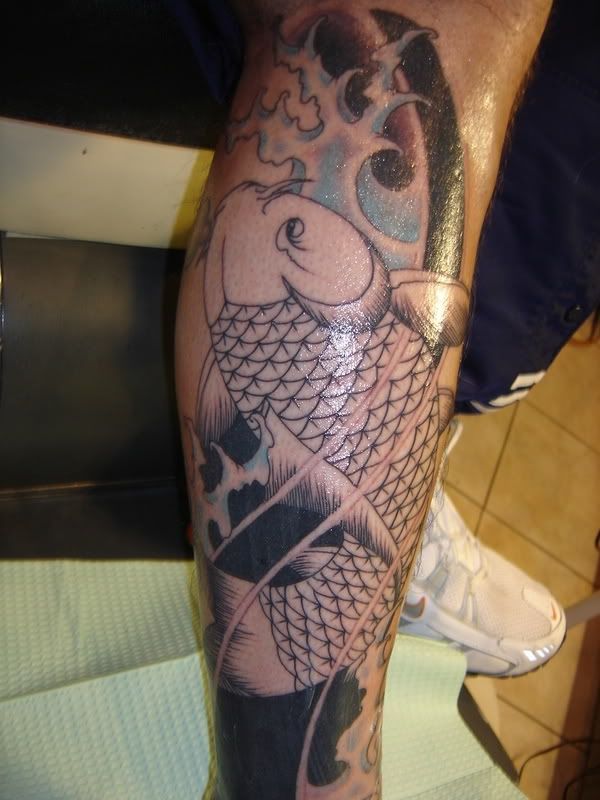 After