as some of you are aware i took a really bad spill in may and have recovered pretty well this is the progress of the bike well at least as much as i took pics of .
i needed a right clipop, a fairing stay, front fairing and both headlights.
got the front fairing and headlights from ebay 180.00 shipped
as you can see it was the wrong color so i spent 2 days prep and wet sanding it.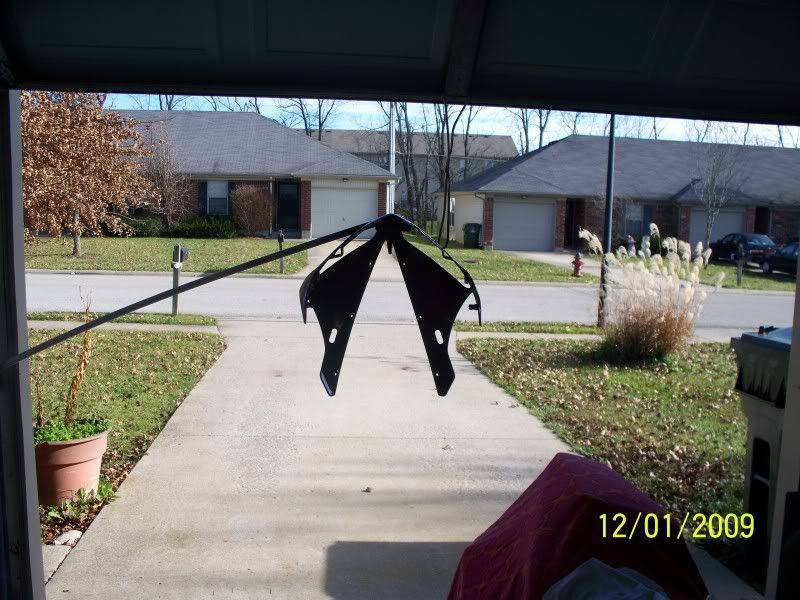 for useing spray paint all the sanding really paided off looks really good
home paint oven lol
stripped the bike down and found that mt radiator supports were bent so i fixed them and the clip on. again ebay 20 dollars shipped. and got a new rear rim and tire with 90%tread for 100 shipped
finally the stay came in the mail, never buy anything during holidays. again ebay 65.00 shipped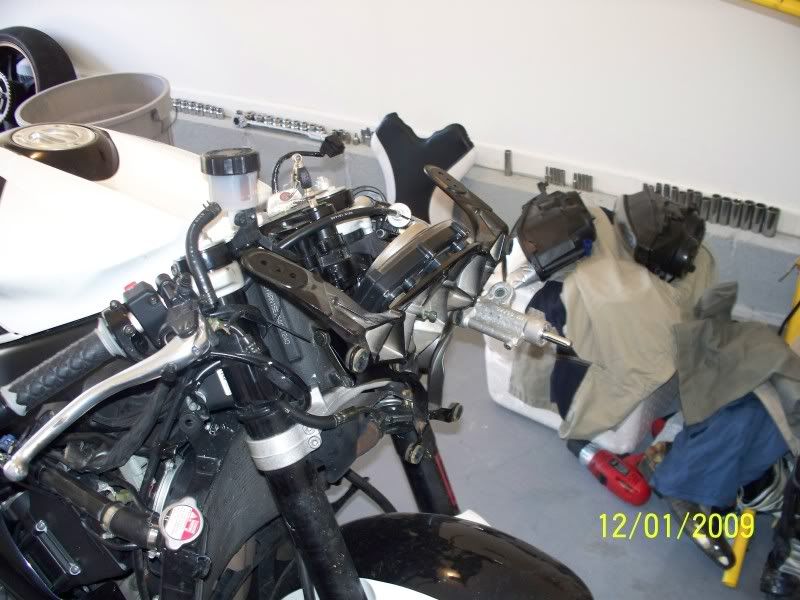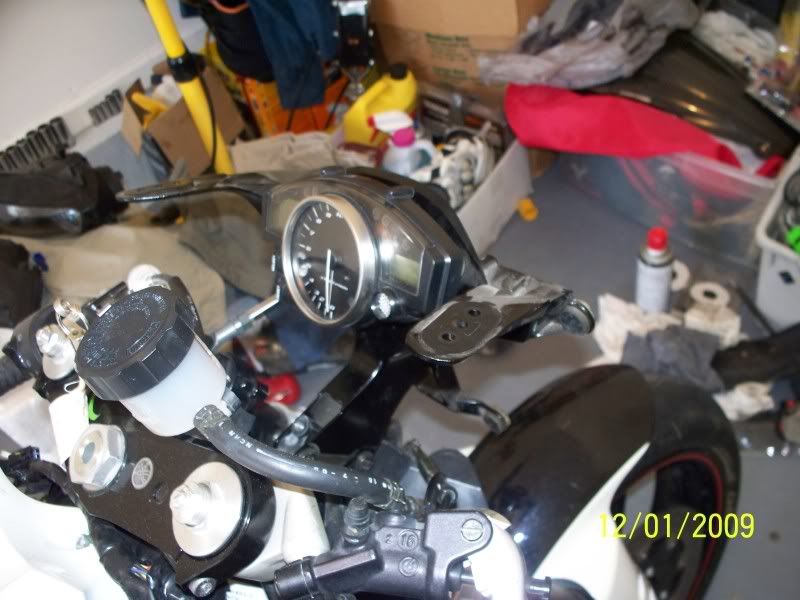 asembling the front end
http://i48.photobucket.com/albums/f217/kori_myers/100_0645.jpg
here the story with the blue lights, after the accident i was in a coma for 2 months, i missed a court date, and they took my licence, i dint find out til a while later. i had to got to court 5 times to explain to the judge and d.a. that i had my licence and my bike was insured and that im pa you can have decrative lights on your bike. they finally gave me my licence back but wanted proof that the lights were gone. wanted me to bring my bike to a police station to prove it, i was like, mt bike has no front end it was destroyed in the wreck. so they said nevermind. but because i have pa plates they're back hehehehe.
http://i48.photobucket.com/albums/f217/kori_myers/100_0650.jpg
http://i48.photobucket.com/albums/f217/kori_myers/100_0652.jpg
and the almost finished bike just need to put back the inner fairing covers and mirrors
http://i48.photobucket.com/albums/f217/kori_myers/100_0654.jpg
http://i48.photobucket.com/albums/f217/kori_myers/100_0653.jpg